PUNCH FILMS
200 6th Street
Fort Wayne IN 46808
260/740-6851
URL: PUNCH FILMS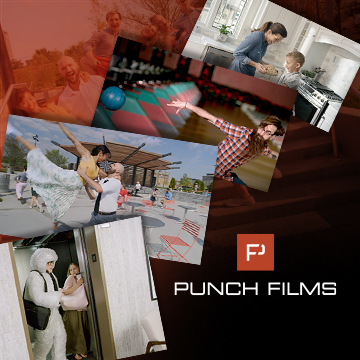 Emmy Award winning
Creative – Direction – Production and Post
Experienced Red Camera cinematography and motion graphic design.
Our team is a trusted partner for broadcast companies, ad agencies,
corporations and non-profits.
We understand the challenges creative directors and agency producers face
and have the skills to make their ideas work.
Our easy, collaborative style assists corporations and marketing directors by providing
creative concepts for entertaining, meaningful content and effective storytelling
that connects with target audiences.
Creatives:
Derek Devine, Matt Compton, Portley Colwell, Christine Taylor, Dennis Salazar,
Mary Gerber, Sara Wegman, Miranda Smith and Lisa Osmon